The Company
Elect Systems is a software company providing systems for use in the broadcast industry. We have developed systems for use in many situations, from festival logging to election results and provide custom design and development of both systems and websites.
Our team has many years of experience designing, building and running systems for broadcasters. We have a wide customer base ranging across both commercial and public broadcasters.
The Products
ReQuest Archive - A multimedia archive system for news with interfaces to asset management systems.


Event Logging - A logging system that allows the user to log events to time code, with capture of browse video.


Rundown System - A script preparation system, with rundown and automation features.


Election System - A system for collating calculation, and distribution of Statistical data on elections.


Interfaces - A variety of interfaces to popular systems using both proprietary and public protocols.


Video capture system - A low-end video server system for the capture and storage of broadcast material into standard file formats including MXF, and DNXHD both SD and HD captures.


Tape Conversion System - A system for the conversion of tapes into digital files.

Bespoke Development
Special events often require bespoke design and development of systems and web sites to go with the events. We have provided a number of website solutions to our customers, both intranet and extranet sites, with and without security layers.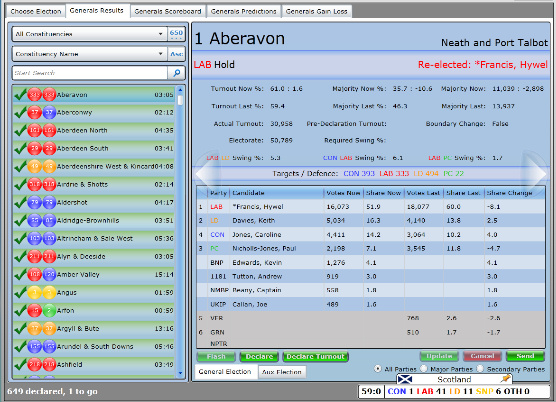 The 2010 General Election Results system.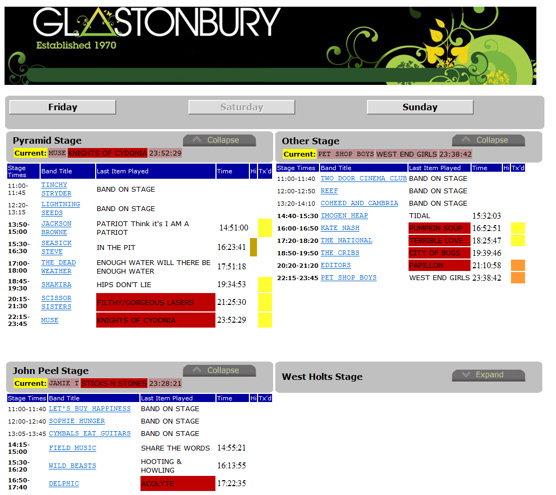 2010 Glastonbury Festival Logging